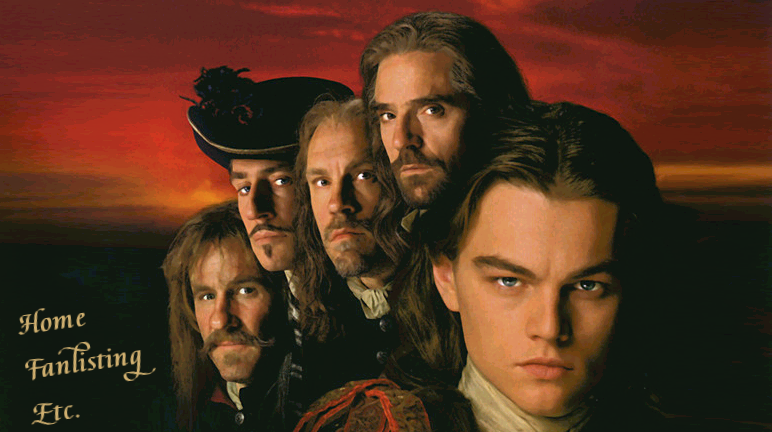 i n t r o d u c t i o n
Welcome to Hidden Away, the Man in the Iron Mask fanlisting. If you're a fan of the movie, please feel free to join! A fanlisting is a site that lists all the fans of a particular subject, so add your name to the list! (remember to link back if you have a site.)
s t a t i s t i c s
Last update: 28th November 2017
Welcome, Michelle

There are currently 19 fans listed, and 0 waiting to be included on the list!
Part of: The Fanlistings Network + The Movielistings Network
w e b s i t e
The fanlisting is owned by Jenn and is hosted at 10-31.net. We are a non-profit site, with our only purpose being to list and bring fans of the movie together. We do not have any claim on anything having to do with anyone associated with the film.