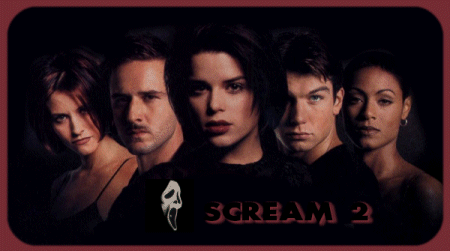 Codes // Join // Edit // Fans // Links // Clear


W E L C O M E
to Scream Again, the SCREAM 2 fanlisting! This is the sequel to the box office smash Scream, and part of one of our favorite movie series! We remember the anticipation we felt waiting to see this movie for the first time after seeing Scream, and we loved it! A fanlisting exists to display and join together all the fans of a subject, and that's what this site is here for, so come and join!

We opened this fanlisting on: July 16, 2007 when we adopted it from Sebastian.


Last update: 04th December 2017
Fan count: 55 + (1)
Welcome, Sara, Kylie, Jolene, and Michelle


© 2007 This site is a fan effort of 10-31.net. No copyright infringement is intended.