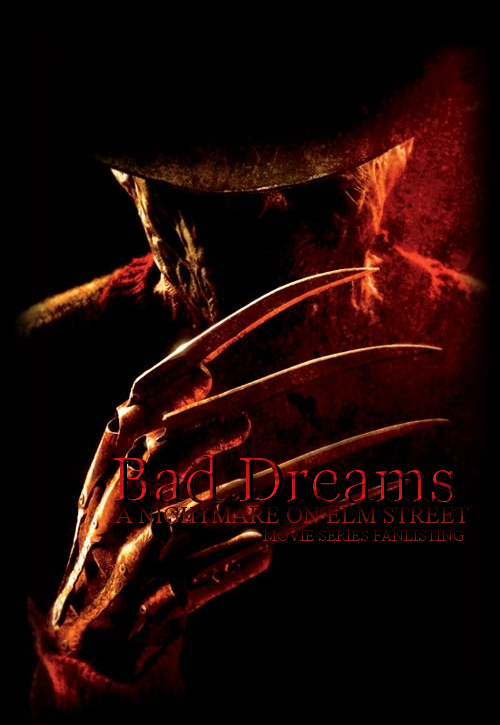 O N E, T W O, F R E D D Y ' S C O M I N G F O R Y O U
W
elcome
to Bad Dreams, the fanlisting for the Nightmare on Elm Street movies! This fanlisting covers the entire series. If you're a fan of any Nightmare on Elm Street movie, or all of them, we hope you'll join us. A fanlisting exists to display and join together all the fans of a subject, and that's what this site is here for, so come and join! You can get to the different areas of the site by clicking the words above. One = codes, Two = join, and so on.

We opened this fanlisting on: June 18, 2005.
Stats
Last update: 04th December 2017
Fan count: 219 + (0)
Welcome, Sara
Info
Listed at: The Fanlistings Network, The Movielistings Network
Webmistresses: Lacy & Stephanie
Part of: 10-31.net


© 2005 This site is a fan effort of 10-31.net. No copyright infringement is intended.