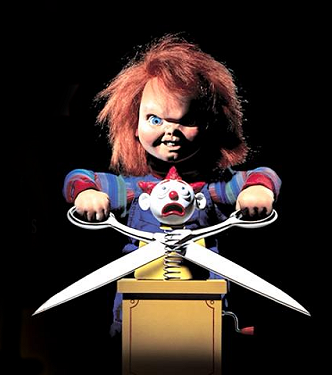 Codes // Join // Edit // Fans // Links // Clear


Welcome
to Wanna Play? the fanlisting for the character Chucky in the Child's Play movies. The voice of Chucky belongs to the talented actor Brad Dourif. A fanlisting exists to display and join together all the fans of a subject, and that's what this site is here for, so come and join!

We opened this fanlisting on: November 24, 2005.


Last update: 04th December 2017
Fan count: 197 + (1)
Welcome, Jolene


Listed at: The Fanlistings Network, The Movielistings Network
Webmistresses: Lacy & Stephanie
Part of: 10-31.net