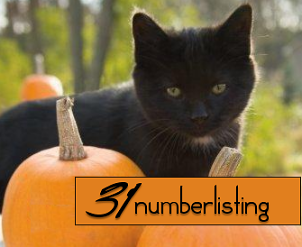 Codes // Join // Edit // Fans // Links // Clear


Welcome
to October, the fanlisting for the number 31! We're fans of Halloween, which is why we decided to make the layout reflective of our favorite 31, October 31! If you're a fan of 31, come and join! A fanlisting exists to display and join together all the fans of a subject, and that's what this site is here for.

We opened on: February 18, 2005.


Last update: 06th January 2018
Fan count: 54 + (0)
Welcome, Carla


Listed at: The Fanlistings Network
Webmistresses: Lacy & Stephanie
Part of: 10-31.net



© 2005 This site is a fan effort of 10-31.net. No copyright infringement is intended.